There are already plenty of nude photos in the cyberspace. No matter how attractive these celebrities are, their photos are not worth what is at stake. News Reports have been taken over by the celebrity nude photo celebration. Here is a good summary, in case you missed out:
" MICHAEL BRISSENDEN: Explicit photos of dozens of female celebrities have been dumped on the internet in what's believed to be one of the biggest celebrity hacking scandals to date. Jennifer Lawrence, the Oscar winning star of the cult movie the Hunger Games, is among dozens of high profile Hollywood actresses to have naked images posted on the internet by hackers. The incident has raised serious questions about the security of internet storage systems.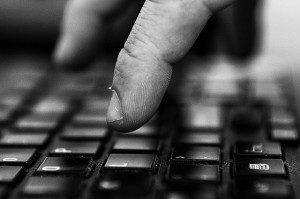 So far I have not made an attempt to see the leaked photos. Come to think of it, I have seen enough of them (when I was working in merchant navy) to last me a lifetime – so I will do this either. Is it really that big a deal? These people had posed for the photos, so assumedly they did not mind some people seeing them in those poses.
It is really of question of which people, and in what circumstances. When I posed for this photo, I did so with full knowledge that some people will look at it, and it might perhaps even leak from my cloud account. I do not mind if it happens; though now that I have put it here in this blog, hacking them will be purposeless. If you have photos of yourself in the cloud that you would not like people to see, delete them or make them public. Privacy is a luxury that does not exist in the global village.
We are all Kardashians now. But, the purpose of this blog is not to decry the loss of privacy – in my view it is overrated anyway. Plus, that bus has departed long ago. Purpose, of this blog is to make a direct appeal to the hackers to not kill the cloud. Too much is at stake. Global economic integration, supply chain 3.0 planning, collaboration, concurrent engineering, even cool products such as the next generation of phones, watches and tablets – none of this will be possible anymore with data residing in cloud and enabling So dear hackers – you will lose your cool products.
You will lose the low prices for great things – cost of everything will go up massively, if supply chain 3.0 planning and collaboration cannot be accomplished. And, you will lose your own ability to send huge files across the internet to your friends. Would you like to see that happen? A few photos of scantily clad (or unclad) bodies are not really worth that much.
Related articles